Go for a spin on the high seas in our Barrels! Each barrel is controlled by their riders so spin as fast or as slow as you like! ​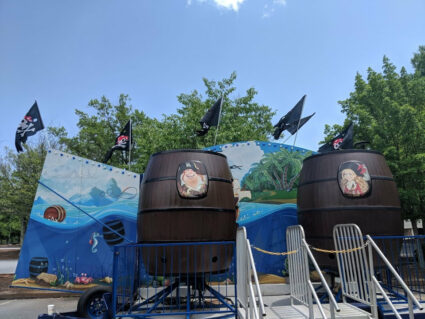 Dimensions: 12' W x 28' L
Power Requirements: 110v, (2) 20 amp outlets
Capacity: Max 12
Height Requirements: All are welcome, under 36" must be accompanied by adult.